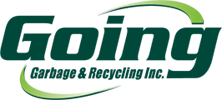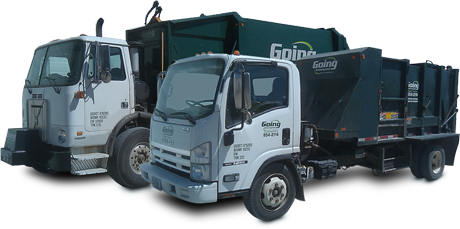 Recycling Sites
Going Garbage & Recycling provides recycling services as part of our commitment to responsible stewardship of our environment and compliance with environmental regulations. We offer convenient drop-off site options for Town of Gibraltar and Town of Liberty Grove residents. Our North Site is at 10564 Old Stage Road just outside of Sister Bay. If you are a Town of Gibraltar resident, you may also drop off your recyclables at the Maintenance Site on Gibraltar Road in Fish Creek.
"We are experts at keeping Door County clean and green."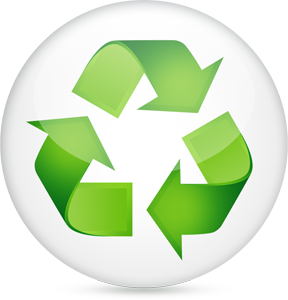 Town Of Liberty Grove Site

The Town Of Liberty Grove Site accepts material in the following categories:
Paper/Cardboard
This includes newspaper, magazines, junk mail, office paper, container board, corrugated cardboard, catalogs, phone books, etc. All paper and cardboard products must be flattened, dry, and free of food debris and restroom waste.
Containers (Commingled Group)
This includes unflattened, unbroken food and beverage containers made of glass, aluminum, tin, and plastics #1 through #7. These containers may not exceed one gallon in size, and plastic containers must have a mouth smaller in diameter than the base. All items must be rinsed of food or liquids, and all caps and lids must be removed. (Plastic bags used to transport recyclables, caps and lids are considered regular garbage and are not recyclable.)
Liberty Grove Recycling Site
The Town of Liberty Grove recycle drop-off site is located at the Going Drop-off Site, 10564 Old Stage Rd., 1/4 mile south of Hwy. ZZ, just outside of Sister Bay.
Drop-Off Hours

Monday – Friday, 8am to 3pm
Saturday, 8am to 12pm
Closed Sunday
Copyright - Friday 08th of December 2023 - aBG Design, LLC