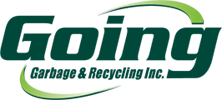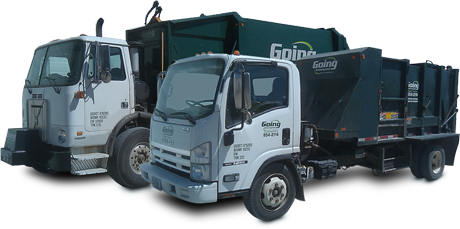 Events and Festivals
Going Garbage & Recycling can help you in making your special event or festival a success. Let us provide the container service you need to keep your event or festival clean and do the right thing by recycling as much as possible.
A wide variety of container sizes and types are available to properly collect your trash and recyclables and make clean up and removal easy for you.
Whether it is as big as a community festival or your organization's annual event, or as small as a private party, call us to be of service.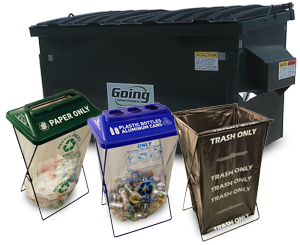 Commercial Trash Compactor
Whether you operate a restaurant, lodging facility, campground, school or industrial site, a commercial compactor may be the best solution for the high volume waste disposal needs of your business. If you need to handle a high volume of solid waste, a compactor may offer you many benefits:

Reduced frequency of hauling
Reduced waste disposal costs
Improved sanitation around your business (spillage, animals)
Reduced risk management (fire, theft, vandalism)
Reduced space requirements with fewer containers
General appearance improvement
Outside commercial compactors are available in sizes ranging from 15 yards to 30 yards. Pick-up, disposal and return delivery services are provided.