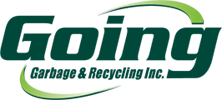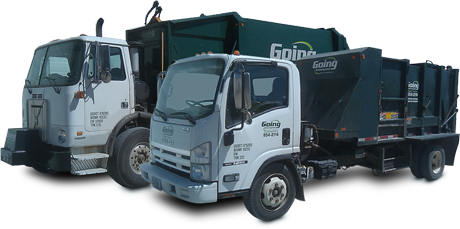 Commercial Service
Our Commercial Service includes trash, paper and commingle collection. Frontload Container Service and Cart Service is available in sizes to suit your needs, from 90-gallon carts to 10-yard frontload containers. You can set up container sizes and a collection frequency schedule to meet the needs of your business.
"We are big enough to service you, small enough to care!"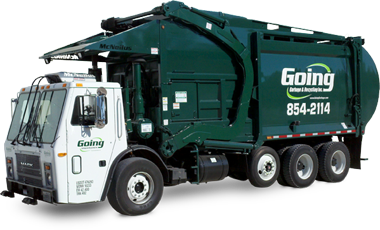 Containers
All containers are prime 12 gauge steel construction for strength and durability with heavy poly lids. Plastic containers are available in 2 yard and 4 yard sizes, if required for ease of movement. Wheels and lock bars are available if required for your location. Containers are clearly labeled for their appropriate use.
Container Sizes
2 cubic yard container – 7' W x 3' D x 4' H
4 cubic yard container – 7' W x 4' D x 5' H
6 cubic yard container – 7' W x 6' D x 5' H
6 cubic yard low pro – 7' W x 7' D x 4' H
8 cubic yard container – 7' W x 6.5' D x 6' H
8 cubic yard low pro – 7′ W x 9′ D x 5′ H
10 cubic yard container – 7' W x 8' D x 6.5' H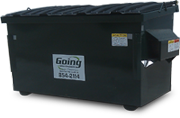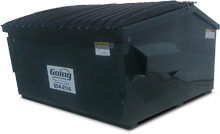 Truck Information
The front loading truck is equipped with automated forks on the front which the driver carefully aligns with sleeves on the waste container using a joystick or a set of levers. The waste container is then lifted over the truck. Once it gets to the top the container is then flipped upside down and the waste or recyclable material is emptied into the vehicle's hopper. Vertical clearance is therefore very important for the container placement. Once the waste is dumped, it is compacted by a hydraulically-powered moving wall that oscillates backwards and forwards to push the waste to the rear of the vehicle. When the body is full and ready to be unloaded, the compaction wall moves all the way to the rear of the body, ejecting it via an open tailgate.
Front Loading Truck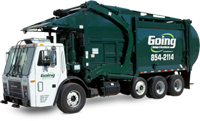 The frontload truck is very efficient and has greatly improved safety compared to a rear load truck. It allows the container to be picked up and emptied without the driver getting out of the truck or having to manually move the heavy container, thus eliminating the chance of injury.